Digital despair
- -- -- -- -
Says Geert:
"At the moment I am in Novi Sad for the fifth edition of the
Dictionary of War
. The material will be online within a week. The concept (Begriff) that I will be talking about is 'digital despair', using material from the
Streamtime
Iraqi Blogs Support Campaign. Together with Cecile Landman, who runs the aggregator metablog, I prepared a presentation about the faith or demise, if you like, of the Iraqi blogosphere, five years after Salam Pax started his blog, still writing under the dictatorship of Saddam Hussein."
Read more at
Net Critique
An Iraqi-flag-interpretation: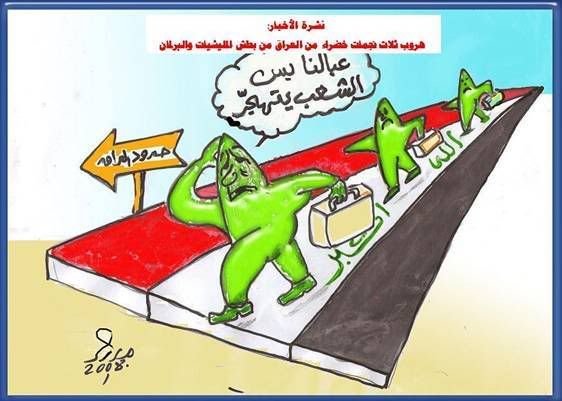 Labels: Dictionary of War, Digital despair, Iraqi blogs, Net critique, Novi Sad